Host your Bachelorette Party with us!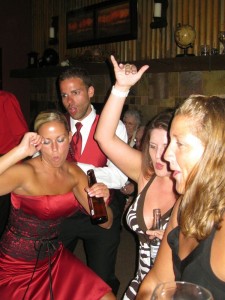 We have your all inclusive party planned and ready for a great night of fun!
From mild to wild, we will take care of all of the details to create the party you want to have without all of the hastles of trying to get a bunch of girls on the same page and working out the details on your 30 minute lunch break. We know you are busy so let us worry about the details so you can just show up and have fun!
Our bachelortette parties start in Summit County… We will arrange a discount group rate at a hotel in the Breckenridge, Silverthorne, or Frisco area. Show up to your hotel with a special gift package including lots of goodies to get you ready to party all night!
We will pick you up in our luxury tour bus and take you to a fabulous restaurant. Summit County has incredible cuisine. From Sushi to Vegetarian; we know the area and can pick out a restaurant that serves whatever your heart desires.Then hop back on the bus, have a cocktail and discover your inner diva as we host a Passion Party that is for women only!
Get your best girlfriend on the right path to romance with lotions, potions, candles that turn into massage oil, toys, and maybe a thing or two for the groom to enjoy.
No need to search for a present for your friend ahead of time.  Pick something out for her at the party and we will gift wrap all of the presents and deliver them to her door.
Before you know it, you have arrived at a hoppin' night club in Breckenridge, Vail or wherever the entertainment is that night. Our driver will stick around if you want to bar hop or will wait for your call at the end of the night. Relax in luxury as we drive you safely back to your hotel for a great night's sleep and a late check out!