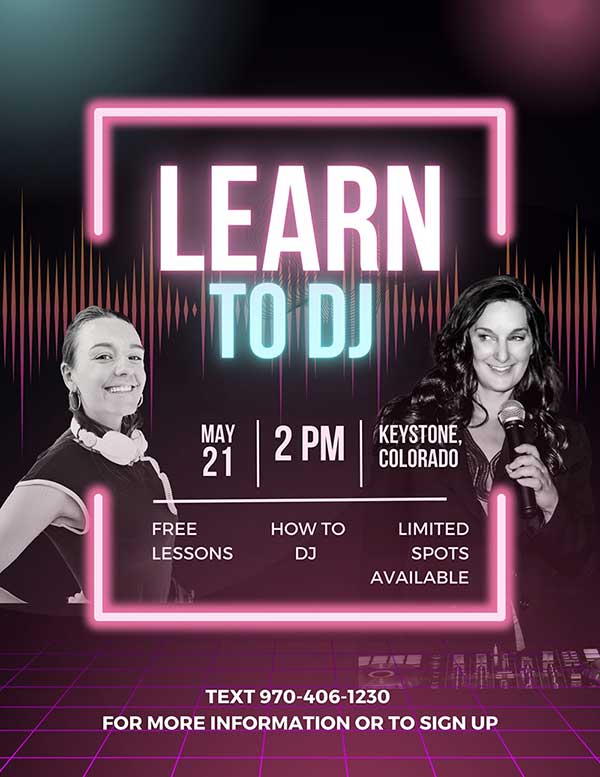 Event date: Sunday, May 21, 2023, at 2 pm in Keystone, CO
Ladies, ever wanted to learn how to DJ?
A free Learn to DJ event for women is your ticket to exploring the exciting world of DJing. You'll learn the ins and outs of DJing, from beatmatching to song selection, all while having a great time.
Experienced female DJs will be there to guide you every step of the way, providing hands-on instruction and tips to help you become a pro.
With a variety of equipment available, you'll get to experiment and practice your skills in a fun and supportive environment. Plus, you'll have the chance to connect with other women who share your passion for music and DJing, making new friends along the way.
Don't miss out on this awesome opportunity to unleash your inner DJ and rock your next party!
Limited spots are available. Get on the list before we fill up!
For more information or to sign up text 970-406-1230