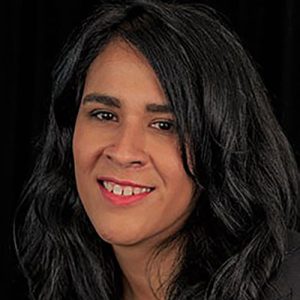 Sarah is my most Senior DJ. We met at a Summit Chamber mixer At Elevate Co-working Space years ago. At the time she was mostly just DJing for fun. But I begged her to work with us! Now she is one of the most sought after wedding DJs in Colorado.

Sarah is not only an incredible mix DJ, but her personality is perfect for helping a busy couple plan the entertainment for the night. She is organized, thorough, and knows about all types of music. Sarah is the kind of person who wants to get to know her clients and create an event that fits their style and vision perfectly. Sarah understands the memories created on a wedding day are those the bride & groom will cherish forever.

Not to mention she has helped me so much with the organization as our company grows. I don't know what I would do without her!

– Courtney
Hi I'm Sarah Oliver aka DJ Ryo
Originally from Taos, NM, I'm officially a Breck local, having lived here for more than a decade!  My DJ name, Ryo (Pronounced Rio), was given to me because music flows like water, and I love them both!   Music is life.
I kicked off my career by winning a radio competition to be a morning radio MC/DJ in 2007. Classically trained in music for eight years and in public speaking for four years, I easily transitioned into a DJ and MC for large events like weddings. Since then, I have DJ'ed night clubs, private parties, festivals, community & corporate events, as well as weddings all over Summit County and Colorado
Book Sarah to DJ your Wedding!
Music if life. That's why our hearts have beats.

– Cecily Morgan
An open format DJ, my love of music spans all genres and eras.  I enjoy blending, mixing and spinning infections dance songs keeping people dancing all night.  My focus is on a blend of music and personal experiences working with couples to make their wedding so memorable and special.  I express and feel emotion in music, and I want people to walk away from my set feeling happy that they experienced a truly entertaining night.
When I'm not spinning, you might be able to spot me rolling through town in my '69 VW or playing hockey.  But wherever I am music is always in the mix!
Client Testimonial
Natalee · Married on 12/17/2017
I could not have asked for a more enthusiastic, adaptable and professional DJ for my daughter's wedding than Sarah. She went the extra mile to collaborate on the music selections, including working with a long list of requests and locating some esoteric tunes. Her focus on meeting the needs of the bride and groom and their families was consistently evident as demonstrated by her offering to provide background music for the dinner hour, reading the crowd beautifully and infusing the evening with as much music as it would hold. There is no aspect of our experience with Sarah that I would change and can recommend her, without reservation, for your event. Sent on 01/19/2018